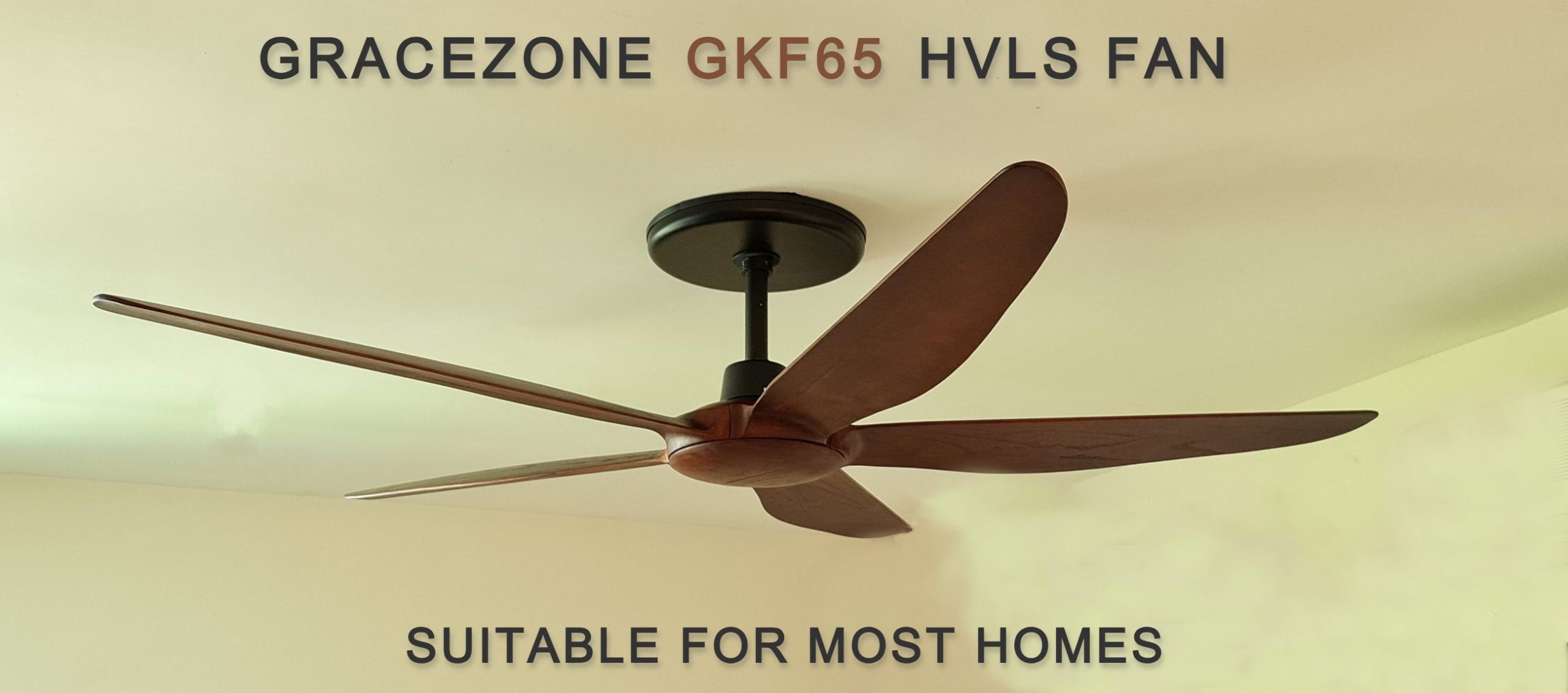 Gracezone Model GKF65 HVLS Fan
Our GKF-65 HVLS fan is one of the most energy-efficient fans available today for residential homes. A highly efficient and powerful brushless-DC motor coupled with digital electronics powers 5 precision machined CNC aerofoil wooden fan blades that effectively ventilates and cools large living spaces with its  6-FT diameter fan blades that circulate air effectively.
HVLS or high volume low speed fans are energy efficient and moves 4 times more air than standard 5-ft ceiling fans. The cooling effect of the large air movement allows you to increase your thermostat's set point by 2 to 3 °C without compromising comfort. This results in 20% savings on energy costs. It can also run in reverse direction for effective De-stratification of heated environments in temperate climates.
The GKF65 is available in the following shades of wood to complement your interior:

Main Features of GKF65:
Low power consumption – Max 65W at max speed
5 wooden aerofoil fan blades
Ultra-efficient Brushless DC motor
6 speeds by digital control
Quiet operations – 45dBA
Summer and winter (reverse) modes
Energy Savings
The GKF65 performs even better in an air-conditioned environment, allowing for up to 20% cost savings on your energy bill.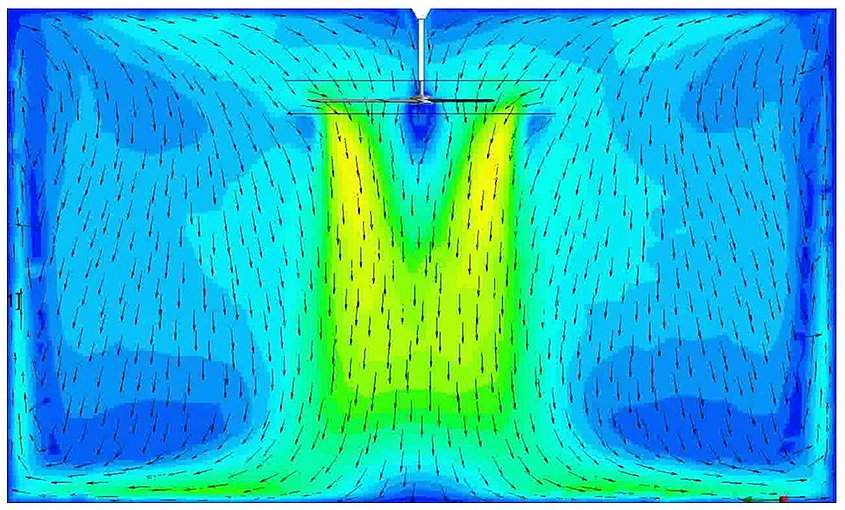 Computational Fluid Dynamics (CFD)
No guess work needed. See exactly how the GKF65 performs in your home. We will advise you on how to optimise placement of the fan to get optimum airflow and comfort for you and your family.
Feel a constant cool breeze like never before while saving on air-conditioning costs.
Yes, Save Up To 20% On Your Air-Con Bills
Using studies from the American Society of Heating, Refrigeration and Air-Conditioning Engineers, we can show you how you can optimise human comfort levels and save up to 20% of your air-conditioning costs by using our HVLS fans.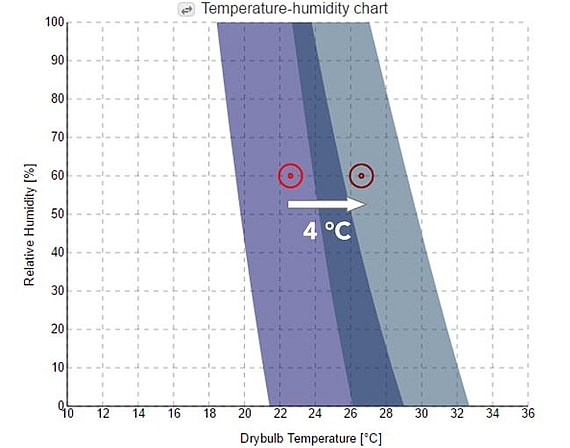 GKF65 Fans Specifications
| | |
| --- | --- |
| FAN MODEL | GKF65 |
| Fan Diameter | 6ft (1.83m) |
| Blades | 5 Wooden Precision Machined CNC Aerofoil Blades |
| Hanger Tube Options (m) | Customisable From 0.2m to 1.0m In Length |
| Effective Ceiling Height Range | 2.5M to 4.5M |
| Fan Weight (kg) | 10 KG |
| Motor Technology | Brushless Direct Current (BLDC) |
| Fan Speed Control | 6 Speed Digital Control |
| Fan Communication | Radio Frequency by Wireless Remote with Multi-Fan Control |
| Fan Light | LED Light Kit Available As Option |
| Estimated Airflow | ~18,000 CFM |
| Input Power | 220/240 V AC, 50/60 Hz, 1 PH, 13 A |
| Fan Power Consumption | 65W at Max Speed |
| Sound Level | <45 dB(A) at Max Speed (as quiet as an air conditioner) |
| Safety Cable | Safety Cable to Independent Anchor Point |
| Warranty | 2 Years |
Actual Home Installations
Call us now at (+65) 6246-4454 for a no obligation quote