The GQF300FS is under development
Gracezone Fans Model GQF300FS
GQF300FS is a Floor Standing HVLS Ceiling Fan designed for places or spaces that have no ceiling to hang conventional ceiling fans, or where the ceiling is far too high making it impractical to hang and use a ceiling fan. Great for outdoor areas like restaurants with Alfresco dining, swimming pools, parks and gardens. It is weather-proof and uses the same high-efficiency Brushless DC Motor and 6 Aluminium Aerofoil blades like the GQF300 HVLS Fans.
The GQF300FS is powered by a 300-watt Brushless DC (BLDC) motor coupled with digital electronics. The substantial air movement allows you to increase your thermostat's set point without sacrificing comfort while saving on energy bills.
It is available in customisable fan diameters from 10 feet to 12 feet.
Main Features of GQF300:
6 Aluminium thin-aerofoil fan blades
Ultra-efficient Brushless DC motor
Quiet operations – 50dBA
Summer and winter (reverse) modes
Slanted ceiling compatibility
Aluminium and steel construction
Energy Savings
The GQF300FS performs even better in an air-conditioned environment, allowing for up to 20% cost savings for your energy bill.
Cutting Edge Technology · Minimalist Design · Built To Last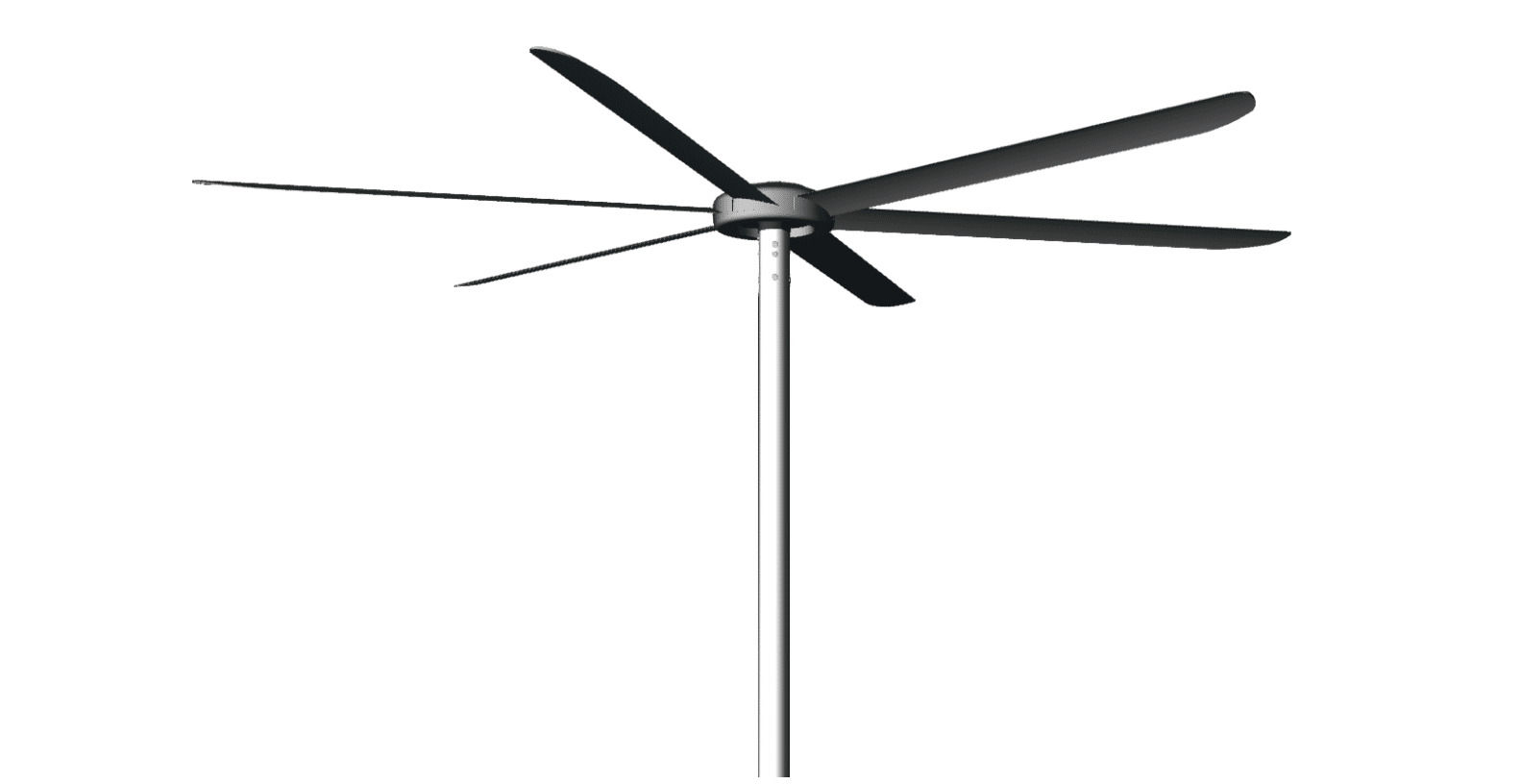 Saves Energy
Up to 20% savings on energy and air-conditioning cost
Ultra Efficient BLDC Motor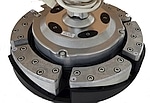 Built with Rare Earth Neodymium magnets to produce low profile motors for high power and efficiency
Thin Aerofoil Fan Blades
Thin and reversible aerofoil fan blades designed for upflow and downflow
Lightweight & Easy to Install
Lightweight minimalist design blends with any living or work space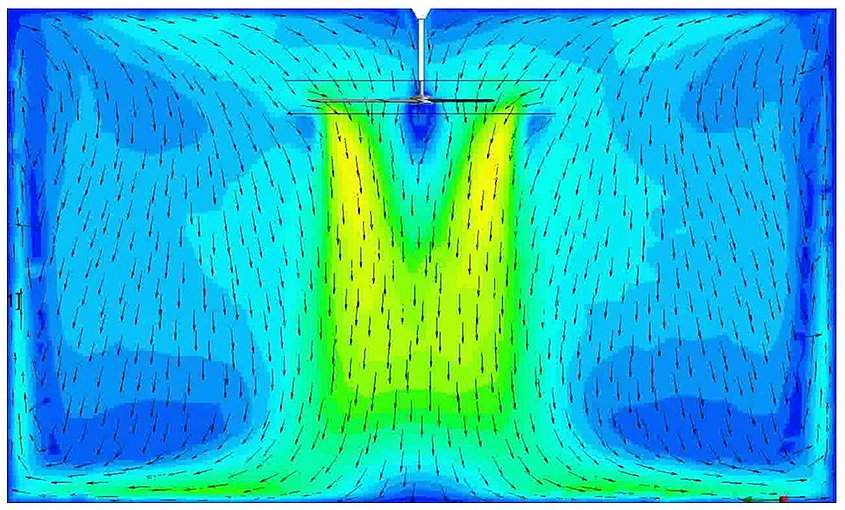 Computational Fluid Dynamics (CFD)
No guess work needed. We are able to show you exactly how our GQF300FS performs in any environment and how to optimise placement of our ceiling fans to get the most out of your investment.
Large Area Coverage
At optimum heights, a single 9-ft GQF130 ceiling fan is able to provide up to 2,75ó square feet of coverage. This is almost  equivalent to replacing 4 standard home size fans with just one GQF130 9-ft fan.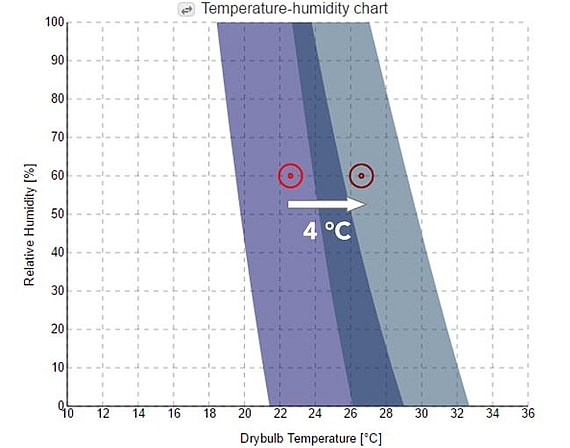 Yes, Save Up To 20% On Your Air-Con Bills
Using studies from the American Society of Heating, Refrigeration and Air-Conditioning Engineers, we can show you how you can optimise human comfort levels and save up to 20% of your air-conditioning costs by using GQF130 fans.
| Fan Speed | RPM | CFM | Watts | CFM/Watts | Amps |
| --- | --- | --- | --- | --- | --- |
| I | 31 | 9022 | 9 | 981 | 0.04 |
| II | 51 | 15890 | 18 | 873 | 0.08 |
| III | 67 | 20880 | 33 | 627 | 0.14 |
| IV | 76 | 23437 | 44 | 533 | 0.19 |
| V | 92 | 28267 | 77 | 367 | 0.33 |
| VI | 104 | 31232 | 103 | 303 | 0.45 |
Better Design, Power and Efficiency Through Research
This table shows the Power, Airflow and Efficiency Information for GQF130 (9-ft).
The numbers say it all – our fan performance figures meet Energy Star minimum efficacy levels at low medium and high speeds. We are the rare few that use rare earth Neodymium permanent magnets in our motors to reduce the motor size and to provide both power and efficiency.
GQF300 Fans Specifications
FAN MODEL
GQF300-10
GQF300-11
GQF300-12
Fan Diameter
10ft (3.05m)
11ft (3.35m)
12ft (3.65m)
Blades
6 Aluminium Aerofoil Blades
Hanger Tube Options (m)
1.0m, 1.5m & 2.0m (1.5m as Standard)
Floor to Ceiling Height (m)
Ideal for Ceiling Height of 5m to 10m
Fan Weight (kg)
43kg
44kg
45kg
Motor Technology
300W Brushless DC Motor
Fan Speed Control
6 Speed Digital Control with Reverse Option
Remote Control with Timer
RF Remote Control or Wall Mounted RF Multi-Fan Controller or Multi-Zone Central Controller
Estimated Airflow
~80,000 CFM
~85,000 CFM
~90,000 CFM
Fan Lights
Optional Custom Designs
Power Source Input
220/240VAC, 50/60Hz, 1Phase, 13A
Max Power (W) / Max RPM
300W / 118RPM
295W / 102RPM
295W / 90RPM
Sound Level at Max Speed
< 50dbA
Safety
Safety Cable to Independent Anchor Point
Certifications
CE & CB
Warranty
3 Years
Whatever your requirements we'll find the perfect fan for your commercial, office and residential application. Contact us now